Past Articles from Dan Young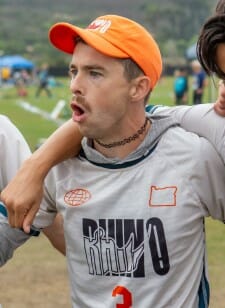 Dan is an Ultiworld contributor and has coached the University of Portland women's team since 2020. He has also coached Case Western men, where he was recognized as a 2016 Coach of the Year, and has captained club teams including Cleveland Smokestack and Portland Rhino Slam!.
A coach's thoughts after attending another D-III championship event

Elite athleticism and great schemes.

It's not just about elite talent.
Recent Posts
Find us on Twitter
Recent Comments
Find us on Facebook